Pursuing professional certifications is your best shot for a lucrative, exciting career. Finance and accounting are popular choices for ambitious people who are up for a challenge. Many people in this field consider which credential to pursue: CMA vs MBA.
What is a CMA? It's a Certified Management Accountant.
An MBA is a Master of Business Administration. You can obtain this prestigious delineation with an accounting concentration.
With a CMA, you can become the CFO of a company and work in high-level, executive accounting positions.
With an MBA in accounting, you could work in investment banking or the stock market. Some MBAs also become CPAs, which opens the door to financial analysis or tax consulting.
There are some key differences between these that you should know before choosing either path.
Originally published in 2020, this article was updated and republished on January 19, 2022.
Differences Between a CMA vs MBA
A CMA is a professional certification. There are academic and work-based requirements to become a CMA:
Bachelor's degree
Passing the 2-part CMA exam
Two years of employment in the industry
Being a CMA means that you are an expert in both financial accounting and management, which sets you apart from other branches of accounting. This is a qualification that indicates to employers that you can make both business and financial decisions. As such, a CMA is eligible to hold positions at the highest level of financial leadership, which come with commensurate distinction and compensation.
An MBA is an academic degree. This is a master's level degree, so there are academic requirements to be eligible for an MBA program:
Approved undergraduate degree
High GPA (varies by program)
You may also need faculty recommendations.
Having an MBA means that you can put those impressive three letters behind your name and boast this distinct title. An MBA in accounting means that you will spend the better part of your studies focused on things like financial records, tax laws, business valuations, auditing, and more.
There are further specifics you can pursue that will vary based on where you study. You may get an MBA in Finance or an MBA in Accounting. With an MBA in either, you can be eligible for C-suite jobs that include financial leadership of corporations.
The Focus of CMA vs MBA
Certified Management Accounting is recognized as a specialized qualification in management accounting. To achieve it, you have to indicate a high-level understanding of a broad scope of financial topics. Passing the CMA exam essentially proves that you are an expert in this field.
An MBA is a broad academic qualification. When you specialize in finance or accounting, you may be able to take the CMA exam or CPA exam to further your skills. It is a more general degree that has a broader coverage of financial topics.
CMA vs MBA Requirements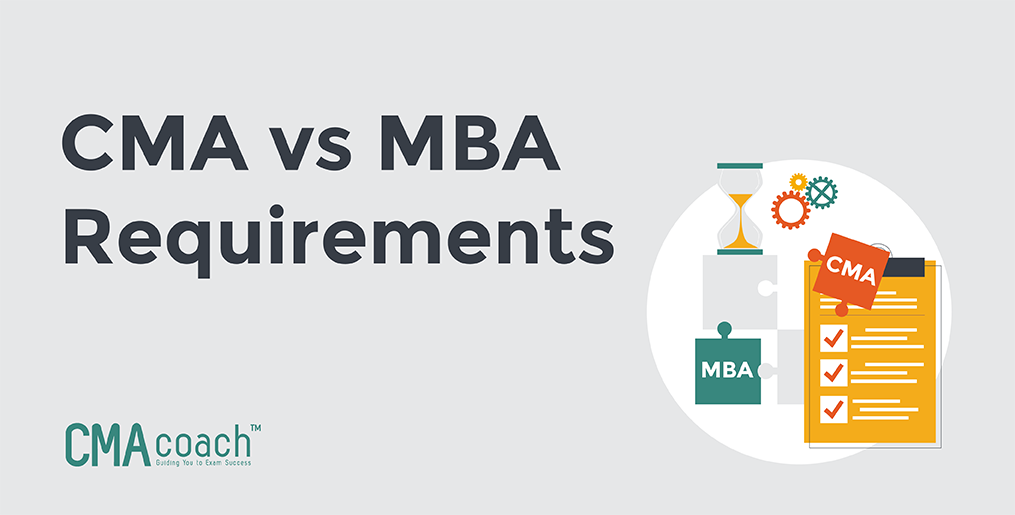 The requirements for getting an MBA are different from the requirements for getting a CMA. An MBA is only offered in academic institutions through a graduate level degree program. You must first complete a bachelor's, or undergraduate, degree, then take the Graduate Management Admission Test (GMAT).
Depending on how you score, you'll be accepted into an MBA program. You'll have to pass all of your classes to complete your MBA degree.
In contrast, the CMA requirements can be started and completed on a more flexible timeline: you can even begin preparing for the CMA exam before you've finished your college degree. To get started, all you need is an IMA membership and to pay the entrance fees to the CMA program.
You'll have to pass a rigorous two-part exam. To actually obtain your certification, you will have to finish your undergraduate degree and log enough hours of qualified work experience.
Which is Easier: CMA or MBA?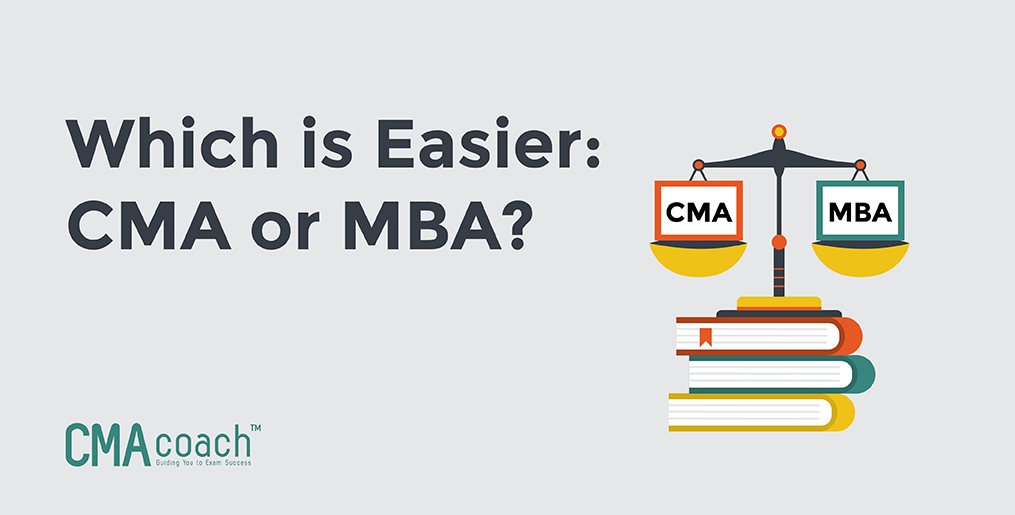 Asking whether the CMA is easier than the MBA — or the MBA is easier than the CMA — is a tricky question. The only real objective thing to look at is pass rates. The CMA exam pass rate is pretty reliable, because it's collected from the tests by the IMA.
The CMA has a 45% pass rate for both parts of the exam. MBA pass rates are much harder to collect and compare, because MBA programs are offered in thousands of schools across the country, and programs vary in difficulty.
Some of the top U.S. business schools have moderate or low pass rates: NYU Stern has a 29% pass rate for its MBA program, and Carnegie Mellon has a 27% pass rate. What may be useful is to look into schools in your area or MBA programs you're particularly interested in, and research their difficulty.
While the CMA pass rate may sound discouraging, people who invest in a solid CMA review course and follow a regular study routine have much better chances of passing on the first attempt. It's also possible to repeat the exam if it takes you more than one attempt to be successful.
Getting a CMA or an MBA can set you up for career success in the world of finance, but only if you follow through and get the credentials. Regardless of which path you choose, be prepared to put in a lot of effort. In the decision-making process, consider the career path you want to embark on and research what requirements/certifications are needed to help you be successful at it.
Can I Do an MBA After Doing CMA?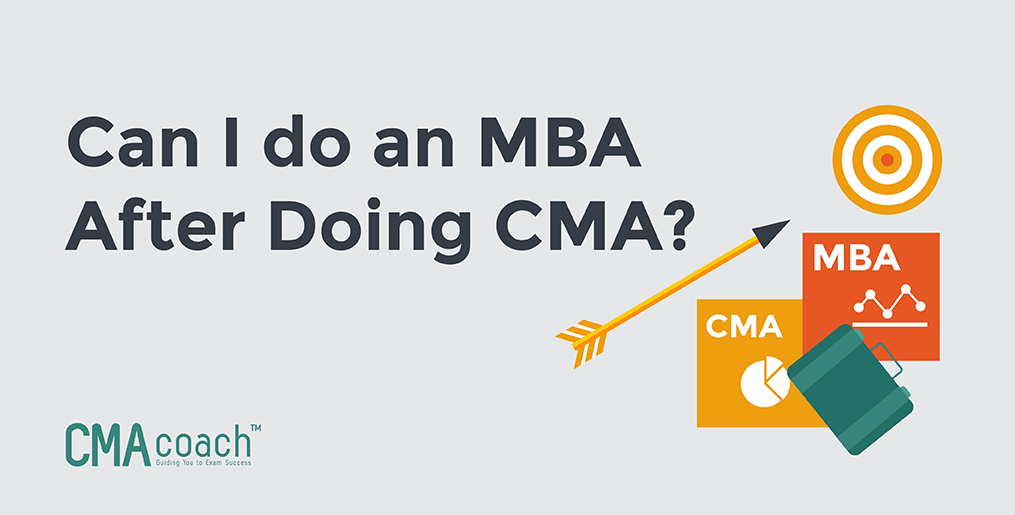 You can certainly pursue an MBA after you've become a CMA. If you want to hit the ground running with an ambitious career trajectory, it may be hard to find the time to also engage in a challenging graduate degree program, but that's up to you.
In some instances, an MBA may strengthen your proficiencies, adding to your qualifications as a CMA and equipping you to compete for powerful leadership roles. After earning your CMA, consider leveraging your new certification in the workplace for several years before deciding on enrolling in a graduate program. See how far the CMA can take you first.
Cost and ROI of CMA vs MBA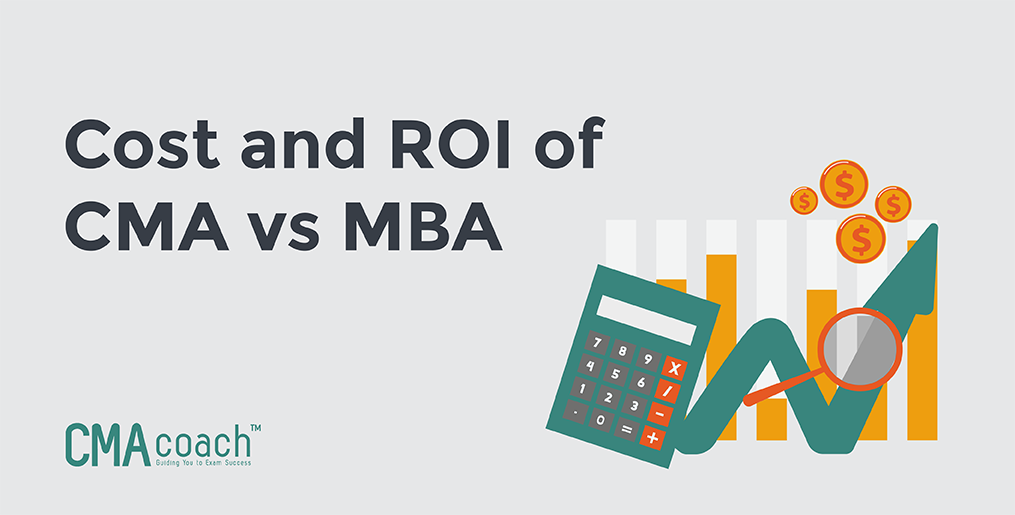 As a numbers person, you've probably already considered the return on investment (ROI) of each credential. What you'll spend, and what you stand to gain, can vary a little, but here are the basic differentiators:
The CMA exam costs include:
An IMA membership, which is $250 now, and will be $280 starting March 1, 2022
CMA entrance fee, which is $188 now, and will be $210 starting March 1, 2022
CMA exam fees, which are $311 per part now, and will be $345 per part starting March 1, 2022
A CMA exam review course, which can range from $800-$2500+
The average net income for a CMA is currently $107,817. This will significantly vary depending on how much experience you have and the type of company you work for. With a CMA salary in an executive level position, compensation can include performance bonuses, stock options, and other perks.
MBA costs include:
Graduate school admissions test exam preparation, which can range from $500-$2500+
Tuition to a graduate school program, which can range from $15,000-$50,000 a year
MBAs with a concentration in finance may earn $130,000, which is one of the highest salaries for MBA grads. This will also vary, because MBAs can work in a wide range of industries and roles.
You'll also have to factor in the intangible returns, like quality of life and having a job you love, to make the final call on which of these is right for you.
CMA Salary vs MBA Salary
The average earning potential for the CMA and MBA vary. CMAs and MBAs in Accounting both have access to executive positions. Depending on what kind of job you get and how long you work in the industry, here is what you could make:
| | | |
| --- | --- | --- |
| | CFO with an MBA Salary Estimate | CFO with a CMA Salary Estimate |
| Median salary | $151,000 | $143,000 |
For CMAs, climbing the ladder to the C-suite is not a rough journey. Because this is the industry-best certification, it's widely recognized and can open many doors. There are plenty of options to take your ambition into ever-higher income brackets as you climb the corporate ladder in an organization.
Also, consider the investment required to obtain each and calculate your ROI to determine which one makes the most sense for you. More on that later.
CMA vs MBA Education
The CMA and MBA both require a bachelor's degree. The MBA will be an additional degree program. The CMA is not another academic degree but a professional certification that requires several weeks, even months, of study. Before you can become certified, you'll also have to meet the CMA work experience requirements.
MBA Education includes:
Entry into a competitive program
About two years of a rigorous academic degree
Maintaining high grades
Specialized courses
The average cost of an MBA: $60,000/year for a 2-year program.
The average salary for a CFO with an MBA starts at $151,000.
CMA Education includes:
Self-study or guided study with an online CMA exam review course
8 months of rigorous study
Taking the CMA exam
The average cost to take the CMA exam: $1,080
The average salary for a CFO with a CMA starts at $143,000.
Go here to learn more about the CMA exam and your study options.
CMA Jobs vs MBA Jobs
Once you have either qualification, there are many different job opportunities. Your ability to earn more and do more depends on several factors. For an MBA, where you went to school drastically impacts where you can get a job and what kinds of jobs you can get. In addition to there being a wide gap in earning potential, MBAs will find most opportunities in investment banking or securities.
CMAs have a wide variety of options. For people genuinely interested in accounting, a CMA will open more doors than an MBA. CMAs are considered highly specialized accounting and finance professionals who also have business skills. Immediately upon earning a CMA, you are eligible for a number of high-level jobs, including financial controller and CFO.
Click here for more information on CMA accounting jobs.
CMA vs MBA: Which one is Better?
Earning an MBA in Accounting or an MBA in Finance is a great career choice. It will require about $60K/year as an initial investment. It also tends to take longer to increase pay and may take 5-10 years to become established in accounting.
A CMA is a great choice as well. With this inexpensive certification, you can fast-track a 6-figure high-paying career in management accounting. It is considered a prestigious qualification that instantly vets you as an expert in this field.
Because these are two different paths, of course, the decision of which to pursue is highly personal. You'll make this decision based on how much money and time you have to invest in the process and what your ultimate career goals are.
Not sure which road to take? Comment below! I have helped thousands of people find the right path for them. I can help you learn how to become a CMA and set you on a course for success.
How to Become a CMA
For more info on how to become a CMA, check out this article that'll walk you step by step.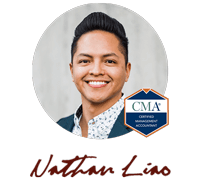 Hi, I'm Nathan Liao (aka the CMA Coach)! For the last 10 years, over 82,000 accounting and finance pros came knocking at my door seeking guidance and help. If you're also aiming to conquer the CMA exam on your very first try—without wasting away time or money—you've found your ultimate guide. Dive in deeper to discover more about me and the dedicated team that powers CMA Exam Academy. Click here and let's embark on this journey together!