I've Coached Over 19,000 Candidates To Successfully Prepare For The Exam
Get My Exam Secrets Handout + Video Training For FREE:
Your information will never be shared with anyone. I hate spam too!

"Nathan is able to prepare any hard-working person to pass the CMA exam. He has brought CMA success within reach of thousands of people around the world. His coaching techniques are innovative and effective; his personal presence is supportive and reassuring. This unique combination enabled me to score 420 on Part 1 and 440 on Part 2."David Wood, CMA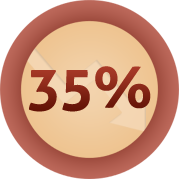 The Global Pass Rate of the
Certified Management
Accountant Exam is Just 35%
With the odds stacked against you it's too risky not to properly prepare.
As the number one resource for the CMA Exam, I'm here to drastically improve your chances of passing the exam on your first try.
Most accountants believe that they have to study longer and harder on their own to pass the exam. Instead, I've discovered that 1-on-1 coaching is far more important if you want to pass the exam on your first attempt with less effort, in less time while saving money in the long run.
Start with these three resources if you are new here or feel a bit lost:
Quick Answers To Your Questions About How to Prepare and Pass the CMA Exam On Your First Attempt
Start Here
CMA Toolkit
Course Discounts
Training Videos
Instructor-led Classes
Learn More
CMA Courses
Side-by-Side Analysis
Features Comparison
My Recommendations
Find Out

"Thank you for creating a very helpful site for aspiring Certified Management Accountants. Thanks to you, I passed the exam with a score of 420 for Part-One and a score of 410 for Part-Two."James Perez, CMA