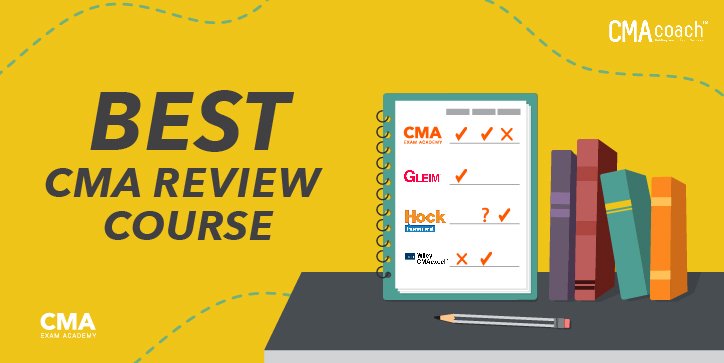 Thank you for checking out my comparison of the Best CMA review courses in the market today. I have personally tested, analyzed, and used these four major CMA review courses so you don't have to!
In an effort to provide you with the most honest and unbiased analysis possible, I have tested each of these systems and have an in-depth understanding of their strengths and weaknesses. I have also asked CMA candidates who have used these review courses and incorporated their feedback in my analysis.
In a market where everyone claims to be the best, it is important to realize that there is no single review course that is "the best". Each course caters to a different type of student so the most important thing is to find the one that best fits your learning style, budget and schedule.
CMA Exam Academy (Rank: #1)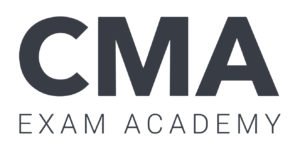 OVERALL RATING: ★★★★★

Weekly Step-by-Step Program : If you require guidance and structure then this proven 12-week study program is perfect for you. There are two 12-week programs – one for Part One and another for Part Two. Each is designed to tackle every important topic that you will need to know in order to pass the CMA exam in as little as 6 months time. Don't think your schedule is flexible enough for only 12 weeks of study? No worries. The course can also accommodate students who need more time. After all, you do have access to the course for 1 year per part, or 2 years for both parts combined if purchased together.

Unlimited 1-on-1 Coaching Support: CMA Exam Academy offers weekly live calls with students on top of personal coaching from a seasoned CMA! One-on-one coaching is a by far the most important factor if you want to pass the CMA exam on your first try while using less effort and spending less overall time studying. You can get help or ask questions via email and you will get a detailed response back within 24 hours. No other review course comes close to this level of support and customer service.

Downloadable Material + Free International Shipping: In CMA Exam Academy, students can download audio review files to study on-the-go. If you want flexibility and convenience, this course is a must for you. You'll also receive your textbooks in paperback within a week after enrolling to the academy. You'll get it delivered to your doorstep for free – no matter where you are in the world.

2-Year Test Bank Access: Unlike other courses, CMA Exam Academy offers a 2-year access limit to their courses for both parts combined. This can be a downside to the program, but considering that the program is only 6 months long for both parts, a 2-year access is more than enough time for most candidates. Unlimited access allows for procrastination. Having a deadline can be motivating to complete the courses and pass the exam.
To get 10% OFF CMA Exam Academy, enter the Coupon Code "CMACOACH" at checkout!
Take Me To CMA Exam Academy!
Wiley CMAexcel (Rank: #2)

Questions in Textbooks: Unlike the other learning systems, Wiley includes over 175 multiple-choice questions and 53 retired essay questions in the textbooks. This is a great way to test your knowledge as you study without having to buy a test simulation bank right away.

Packet of Essay Questions: In addition to the essay questions that are included in the textbooks, the learning system also includes a packet of retired essay questions to continue practicing your comprehension and speed.

Exam Simulation: Their online exam simulation resembles very closely to the actual exam giving the candidate an opportunity to get acclimated to the exam format.
CONS

Cost: The cost of Wiley's learning system is the most expensive costing $1,800 making it the most expensive self-study CMA review course in the market.

No Money-Back Guarantee: Unlike other CMA review course providers, Wiley does not offer a money-back guarantee.
Gleim CMA Review (Rank: #3)

 Exam Simulation: It's very important to practice mock exams in the same format as it will be presented to you on exam day. Gleim does an excellent job at providing the candidate with a simulation that very closely resembles the exam.

Counselors: Gleim includes in its Gleim Online package a counselor that can help you with any questions that you may have. If you get stuck on a practice question in the simulation, the counselor is readily available to help you.

Price of Textbooks: The cost of their textbooks is only $289.90 for both parts making Gleim the most affordable when it comes to textbooks.

Accounting Background a Must: In order to make the most out of Gleim's CMA review course, it's important that you have a background in Accounting or Finance. Many candidates had to buy more resources to help them understand the concepts on the CMA exam.

No CMA Assumed Knowledge Guide: Gleim does not have a CMA assumed knowledge guide to help candidates understand concepts at a deeper level. A guide of this type is even more important for those candidate who don't have a strong background in Accounting and Finance.
Hock CMA Review (Rank: #4)

Full Suite of Materials: Hock has a very extensive CMA learning system including live class recordings, video lessons taught by Bryan Hock, flashcards, exam simulations, assumed knowledge guide, and in-depth explanations of each topic covered in the exam.

Teacher Support: With the purchase of their material, you also get access to their Teacher Support hotline. Questions about the exam simulations and content on the textbooks are answered by their representatives.

Pass Guarantee Plus: If you meet Hock's requirements and still fail the exam, they will pay for your exam re-take fee.
CONS

Quality of Audio Recording for Part 2: The quality of the audio lessons in Part 2 could definitely be improved. There is too much echo in the background making the sound somewhat aggravating and distracting.

No Personal Counselor: Hock does not provide candidates with a one-on-one personal counselor like other publishers do. However, Hock offers a teacher support forum to assist you with questions.
Top 4 Best CMA Review Courses
| | |
| --- | --- |
| CMA Review Courses  | Best For…. |
| CMA Exam Academy | Personal 1 on 1 Coaching Support & Structured Study Program |
| Gleim CMA Review | Seasoned Accountants |
| Hock CMA Review | Pass Guarantee Plus |
| Wiley CMAexcel | Includes Over 175 Multiple Choice Questions |
| | |

Summary
Reviewer
Review Date
Reviewed Item
Author Rating