So you've learned how to keep yourself motivated to study continuously; kudos! Now the challenge is learning the material itself. It seems that the material is very difficult to understand or that you find yourself forgetting the very next day. I can understand your frustration. I was there too!
Thankfully, there's an almost bullet proof method for learning faster and retaining more information. The method was introduced by Francis Pleasant Robinson in his 1946 book Effective Study.
The method is called SQRRR or SQ3R for short and is named for its 5 step method:
Survey – Question – Read  – Recite – Review.
It's an extremely effective method for both reading comprehension and retention of information so it's worth learning how to apply it. I think it'll be super useful to you during your exam preparations. After all, it was for me and I passed both exams on my first try.
How Does SQ3R Work?
Survey:
Go through the material without spending too much time reading the detail. Read the intro and summary of the chapter. Read all the headings and subheadings of the chapter that you are about to study. It'll help you understand how the material is structured. By surveying the chapter, you'll anticipate what the content is all about.
Question:
By asking questions such as: What are the key points of the chapter? or What formulas should I commit to memory? will help keep the content interesting and engaging. Keep your questions in mind while studying a chapter and see how much more interesting the material becomes.
Read:
Now this one seems obvious doesn't it? It actually isn't. You need to be an active reader for this to work. An active reader will underline and/or highlight important phrases and formulas, summarize key concepts in his/her own words on a notebook or in the margins of the textbook. The key here is to be active. The more you are, the more you will retain. It's that simple.
Recite:
After reading a few pages, take your eyes off the books and try answering the questions from the "Questions" step. If you can't answer them, then go back and read the material again until you can. It can be frustrating at times, but remember that if you can't answer the questions now, it'll be impossible during the exams. Take your time now, and you'll be grateful that you did when you are in the Prometric room taking your exams.
Review:
Now we are in the last step. Review the material after reading each chapter. Go through your underlines and highlights. Try to recite key concepts and formulas. This is the time to solidify all that you've learned and commit it to memory. Review the material every other day to insure that your ability to recall.
In Summary
SQ3R seems like a long process, and it will be at first, but the pay off is there if you put the effort into it. This technique has proven to help students retain 70% of what they study. Wouldn't that be helpful?
I hope that you found this article helpful. If you have any questions, don't hesitate to use the Comments section below. I will respond promptly.
Also feel free to use the social icons below to share this article with your circle of friends. They may also benefit from learning and applying SQ3R.
Back to Frequently Asked Questions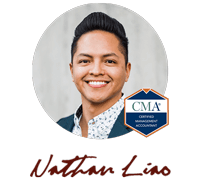 Hi, I'm Nathan Liao (aka the CMA Coach)! For the last 10 years, over 82,000 accounting and finance pros came knocking at my door seeking guidance and help. If you're also aiming to conquer the CMA exam on your very first try—without wasting away time or money—you've found your ultimate guide. Dive in deeper to discover more about me and the dedicated team that powers CMA Exam Academy. Click here and let's embark on this journey together!