When compared to other accounting designations, the education portion of the CMA certification requirements are quite clear and easy to fulfill.
You just need to be aware of what they are, and there's where I come in 🙂
Today, we're discussing how you can fulfill the education portion of your CMA certification requirements.
Are You Attending an Approved School?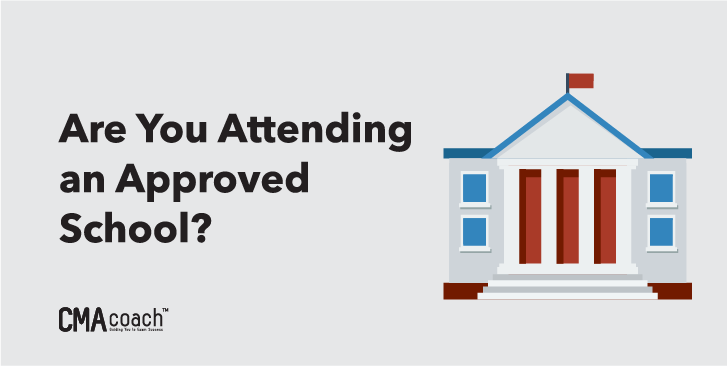 The terms for your CMA certification requirements are quite broad. They state that you must obtain a Bachelor's degree from a good standing University in your country. That's pretty vague, so let's break it down further.
If you are a US candidate and you are studying at an accredited educational institution, then you are good to go.
If you are a non-US candidate, then you must consult the IMA's list of internationally accredited institutions. Simply select your country and school to see if it is acceptable.
Should your school not be listed for some reason, don't worry. The IMA gives you the opportunity to get qualified by sending in an evaluation of your transcript. There are two agencies that do this, NACES or AICE. They will review your transcript, then send their evaluation to IMA.
Sometimes schools refuse to provide you with an official transcript, but there is a workaround for that as well. All you need to do is get a photocopy of your transcript notarized. This must be mailed in, as emailed copies and faxes are not accepted.
Some Professional Certifications Work too!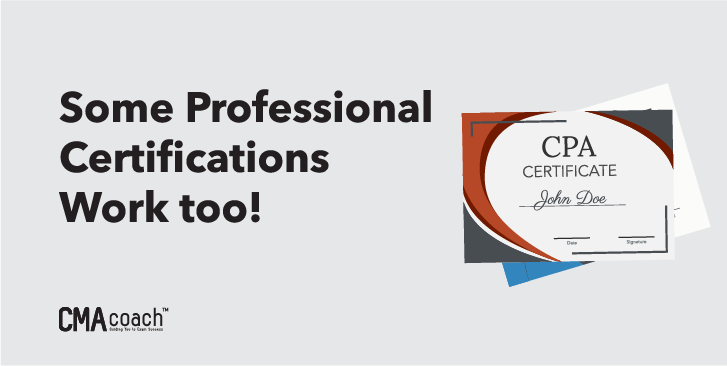 Even if you don't have a Bachelor's degree, you can still qualify for the CMA certification with a professional certification approved by the ICMA, such as: CPA, CA, ACMA/FCMA, DCG, QA/SQA, ACCA/FCCA, CPFA, CFA, CIA, CFE, CTP.
You can find the full listing of approved certifications here.
What If You Don't Have a Bachelor's Degree or a Professional Certification?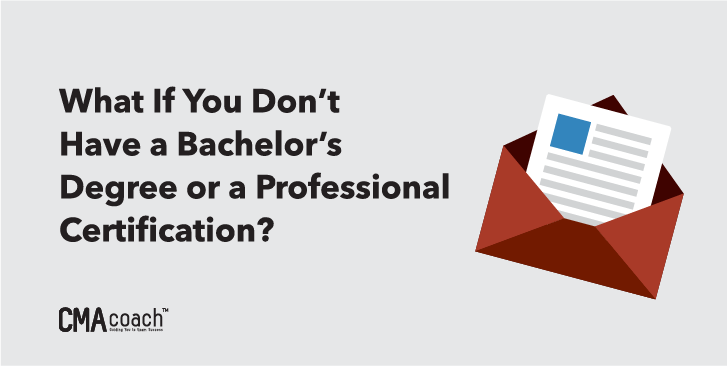 Candidates who do not have a degree and are serious about getting the CMA certification, can write to the IMA requesting an exemption. You will need to explain your reasoning, experience, certifications and other credentials in order to prove your Certified Management Accounting knowledge is equivalent to that of someone with a Bachelor's degree.
Though there are certain exceptions for the CMA exam education requirements, you are still required to complete two consecutive years of financial or accounting based work experience. Learn more in this article all about the CMA experience requirements.
Do you have any questions about what the CMA is or how to qualify? Comment below and let me help you answer them.
Sincerely,