Back to Frequently Asked Questions
In North America there are two Certified Management Accountant designations; CMA USA and CMA Canada.
It is important to know the difference as it will impact your ability to obtain jobs internationally as well as in Canada. 
Certified Management Accountant Designation in the USA
In the United States of America, the CMA is a global designation offered by the IMA which stands for Institute of Management Accountants. Candidates must sign up to be an IMA member and pay a membership fee in order to register for the exam.   
CMA USA Requirements
The US CMA requires a bachelors degree and interestingly enough, they accept bachelor degrees from countries outside of the USA. 
The requirements to sit for the CMA are also very flexible. Candidates can write the exam before, during or after graduation, but must fulfill two years of work experience in order to receive the designation.    
Certified Management Accountant Designation in Canada
Each Canadian province has their own specific exam requirements when it comes to writing the CMA but generally they are all quite similar. Each province has a CMA board which lists the programs that have been approved. 
CMA Canada Requirements
In order to qualify to write the CMA Canada, candidates must have completed a university program that has been approved by the CMA board. After completion of the university degree, candidates need to write a CMA entrance exam.
Only after completing and passing this, can they then undergo a two year CMA Strategic Leadership Program where they will perform case studies and ultimately present to the CMA board.   
CMA Exam Passing Rates
 The passing rates for these two exams are drastically different.
In Canada, 90% of candidates pass their CMA examination, whereas only 35% of candidates writing the US examination pass it. 
It may seem discouraging to look at these statistics, but there are several resources you can use that will play a pertinent role in your ability to succeed. 
In fact, it was because of these statistics that I created my flagship course, and put together this website of tools and tips that can help you better your chances.
Check out this email from Bob. It's so rewarding to see how Bob studied hard, listened to my advice, and ultimate led him to becoming a Certified Management Accountant, on his first attempt!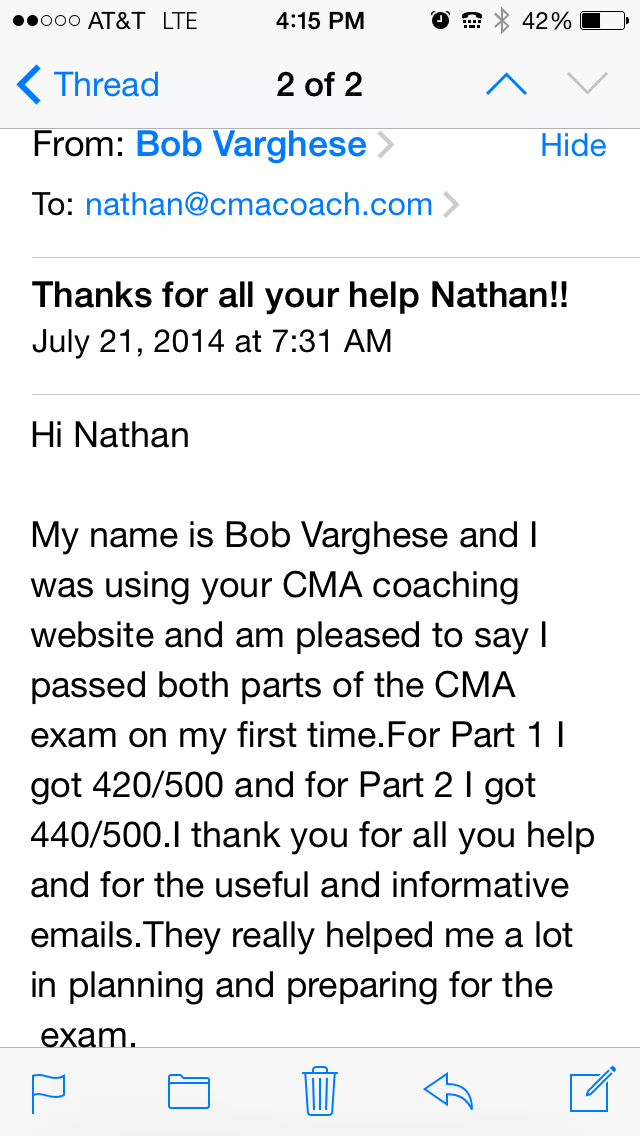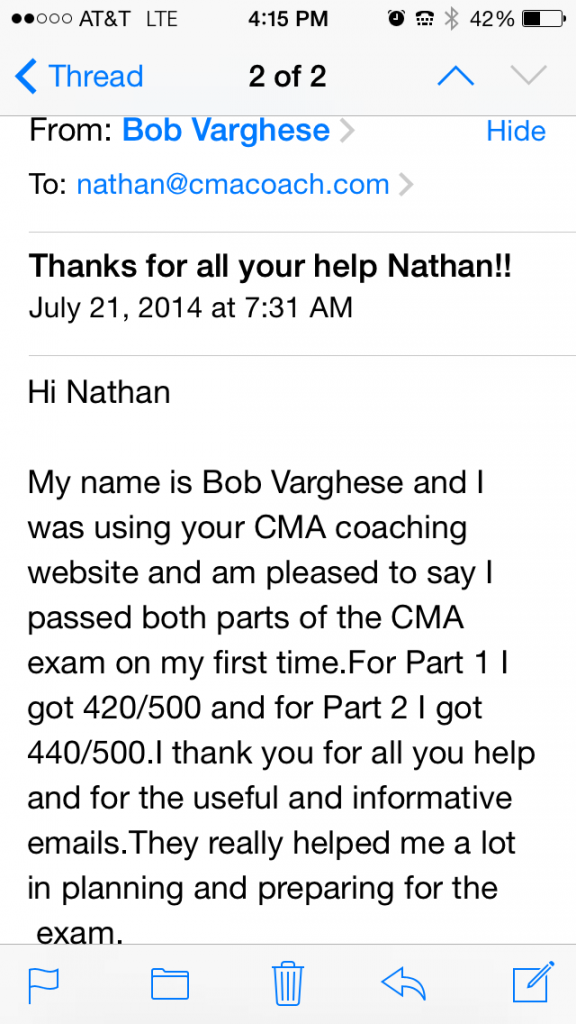 Final Thoughts
It's important to keep in mind that these two CMA designations are very different. On one hand, you have the US CMA which has flexible prerequisites and exam requirements. 
On the other hand, the Canadian CMA is specifically designed for Canadians and is very restrictive in terms of prerequisites and exam requirements. 
I would recommend that if you do not live or plan to live in Canada and want to become a Certified Management Account, you look into getting your CMA designation from the IMA, which is globally recognized. Use my free CMA study guide to get started.
Though the statistics are a little daunting, if you put in the time and effort you will gain a global designation, meaning it will be recognized all around the world versus just Canada. 
If you have questions about the CMA USA, drop a comment and I will reply back. Or you can also check out my CMA FAQ page for more information. 
Back to Frequently Asked Questions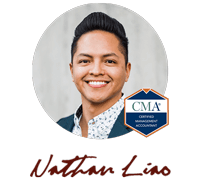 Hi, I'm Nathan Liao (aka the CMA Coach)! For the last 10 years, over 82,000 accounting and finance pros came knocking at my door seeking guidance and help. If you're also aiming to conquer the CMA exam on your very first try—without wasting away time or money—you've found your ultimate guide. Dive in deeper to discover more about me and the dedicated team that powers CMA Exam Academy. Click here and let's embark on this journey together!