While there are some objective steps to start a CMA career — like studying for and passing the CMA exam — the number of decisions in front of you is considerable. As with any big decision in life, it's vital to dedicate some time and planning to your career path.
Once you have all the facts, you'll be empowered to map out your path in Certified Management Accounting. Read on to gain insight into an average CMA salary, different types of CMA jobs, and which career path may ultimately be the one you take to find success.
Making the Most of Your CMA Certification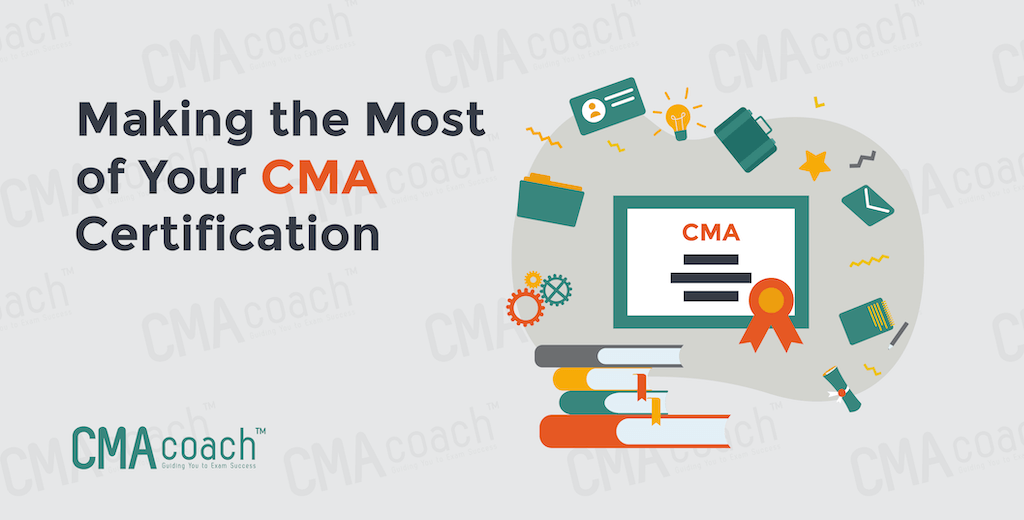 Earning a CMA certificate puts you in a distinct category. The number of new CMAs is rising as people see the potential in this accounting designation.
In the fiscal year 2018-2019, record-high numbers of new CMAs emerged onto the field. Even with significant increases, there were only about 75,000 people who had earned a CMA certification. This group of CMAs are known to be well-equipped to tackle both accounting and business challenges. As of 2022, there are 100,000 CMAs globally.
Undoubtedly, many are drawn to the field because the CMA average salary is often higher than similar accounting designations, which I'll cover more in a minute. Let's start with the foundational concepts that you need to even start this journey.
What Does a CMA Do?
If you are pursuing a CMA certification, you already know that this is a career path in accounting. The Institute of Management Accountants grants certification to financial professionals and management accountants, serving as a global benchmark for competence, leadership, and credibility.
CMAs can fulfill several different roles, many of which are based on years of experience in the field. As you build a CMA career, it is likely that you will perform accounting tasks like these:
Financial planning and analysis
Preparation of financial statements
Forecasting
Managing general ledger and balance sheets
Managerial accounting
Company investment decision making
Risk evaluation
Costing analysis
The CMA exam is a good illustration of the breadth of knowledge CMAs must bring to the field, covering these key topic areas:
External financial reporting decisions
Cost management
Internal controls
Planning, budgeting and forecasting
Performance management
Technology and analytics
Financial statement analysis
Corporate finance
Decision analysis
Investment decision
Professional ethics
As a CMA, you can work for government agencies, public companies, and private businesses.
CMA vs. CPA
Many people who have an eye on becoming a CMA compare it to certified public accountants or CPAs. There are similar opportunities available for both, but here are some of the differences between CMA and CPA:
[wptb id="855956" not found ]
CMA Requirements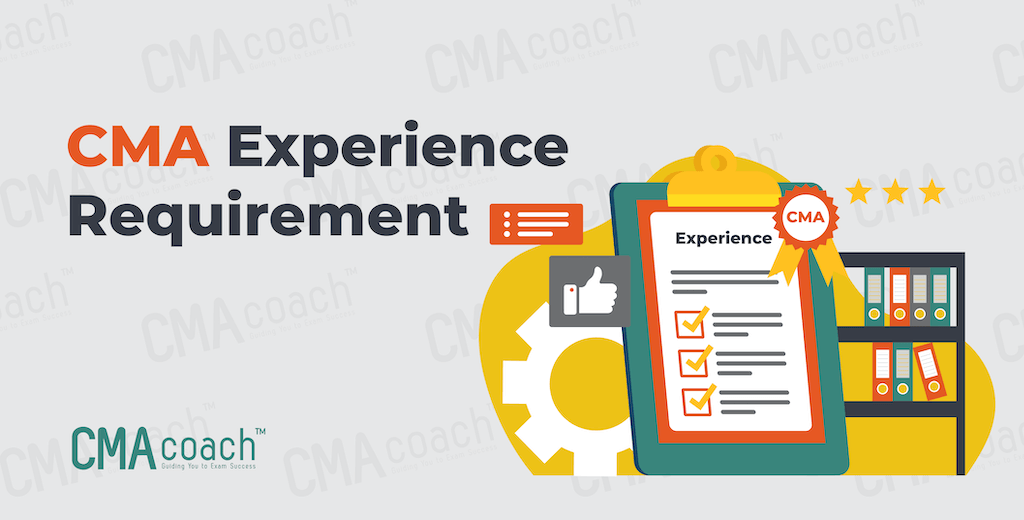 It is possible that the CMA will open many doors, but there are some entry requirements to a CMA career path. CMA requirements include:
IMA membership
CMA program enrollment
Passing the CMA exam
A four year degree from an accredited school
Two years of financial management or management accounting experience
Earning a CMA certification, as you can see, includes both an investment of time and a financial investment in an IMA membership and CMA study program. Even if you have just begun, or haven't completed, these requirements, you can start charting a course for your CMA career.
CMA Career Path Ideas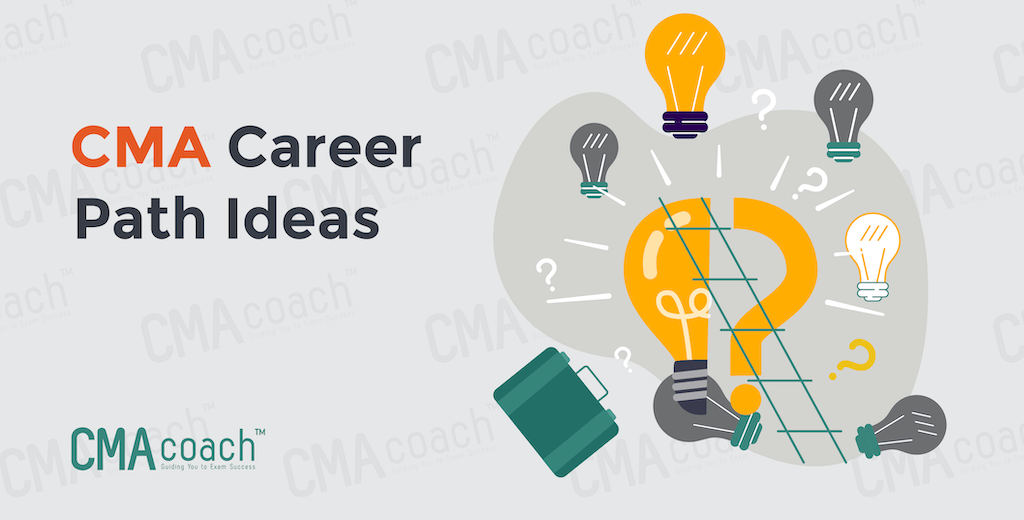 As with most corporate positions, there is a ladder you have to climb. The CMA is no exception. Many people who get a CMA certification do have their eye on a c-suite, executive, or high-powered controller position in a big corporation.
While that is definitely achievable as an end goal, almost everyone will start at the beginning. Let's go through CMA career opportunities from day one, then into the future state of your career.
Staff Accountant: Entry Level CMA Position
Most accounting professionals will start out in entry level accounting positions. A staff accountant may be one such position, and it's a great place to get the experience you need to earn a CMA, or to start out at a large corporation.
Entry-level accountants will typically perform bookkeeping duties, ledger reconciliations and basic accounting tasks. The goal is to learn as much as possible, establish yourself as an up-and-comer with ambition, and continue to strategically expand your network during your time in an entry-level position.
Financial Analyst/Senior Accountant (1-3 Years Experience)
Once you've paid your dues in an entry-level accounting job, you may be able to take the next step and become a financial analyst or a senior accountant. Usually these jobs do require some previous accounting experience, which by now you will have. As both an analyst or senior accountant, you will likely perform these types of accounting tasks:
Prepare reports and projections
Analyze historical financial data and current financial data
Evaluate capital expenditures and depreciations
Find and analyze investment opportunities
Establish profit plans
Oversee quarterly and annual budgeting processes
Produce monthly reports
Your ability to distinguish yourself as a business-minded accountant in this role is considerable. Leverage the unique opportunity to provide high-level insight, which can lay the groundwork for the future by building a reputation for your thought leadership.
Accounting Manager (2-5 Years Experience)
After your first couple of years in accounting, you may be eligible to apply for an accounting manager position. Accounting management may be your first real position of people leadership, and is a great stepping stone toward financial leadership roles.
Accounting managers may perform these types of tasks:
Develop budgets
Oversee compliance
Track expenses
Accounting duties
Manage processes
Manage people and teams
Draft and present reports
Enforce accounting methods
Monitor and analyze data
Manage daily accounting operations
Whether you have a team of two or a team of twenty or more, showcasing your people skills and refining how you manage people is key in this season of your career. If you eventually hope to lead a large company, it's vital that you prove yourself a capable, conscientious leader.
Manager or Director of Data Analytics (5+ Years Experience)
The first five years or so of your career provide a great opportunity to develop skills of analysis and management. As you progress in your CMA career, the role of director of data analytics — or a similar executive role — may become available to you. This is a role with increased responsibility, and one that requires analytical acumen and accounting leadership.
A director or manager of data analytics is primarily responsible for leading a department or organization, then integrating business intelligence to support the growth of the company. In the world of accounting, this is a person who will drive the implementation of defined strategies for the purpose of achieving goals. The role has the ability to establish you in a place of increased visibility and prominence, showing that you are capable and get results.
Treasurer (10+ Years Experience)
For some people, treasurer is an ultimate accounting career goal. Treasurers run the treasury of organizations, meaning they oversee liquidity and cash management, corporate finance, and risk management. This is often the topmost position, besides the executive leadership of the controller or Chief Financial Officer (CFO).
Controller
CMAs are often selected as controllers in a corporation. Controllers manage all accounting records, are responsible for producing all financial reports, and oversee all accounting and bookkeeping employees. This is a senior level, executive position that comes with great authority and responsibility.
Chief Financial Officer (CFO)
CMAs are perhaps most uniquely positioned to occupy this last role, and it may be one that you already have in mind if you are becoming a CMA. CFOs are the highest ranked accounting positions in any organization.
A CFO may manage records, financial statements, staff, and regulatory filings, but they are also officers of the company, making them the most senior executive in an accounting department. It is often the position of greatest power and leadership within a corporation.
How Much Does a CMA Make?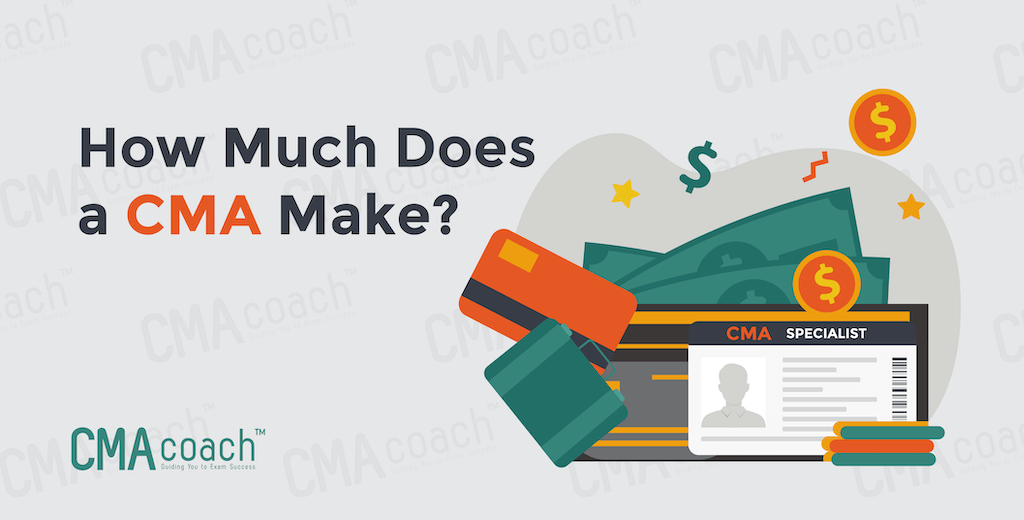 CMA salaries are a highly motivating factor for many people who want to become CMAs. IMA salary surveys provide insight into how much CMAs make. Globally, the median total compensation for CMAs over non-CMAs is 58% higher.
CMA Starting Salary
CMA starting salaries are impacted by a few factors, including where you go to school, what your professional network is like, and where you live. Starting CMA salaries can range from $35,000 a year in rural areas to $150,000 a year in metropolitan areas.
CMA Average Salary
Annual base salary and total compensation for CMAs vs. non-CMAs worldwide is as follows:
CMAs
Non-CMAs

Base salary in USD

Total compensation in USD

Base salary in USD

Total compensation in USD

The Americas

$110,000

$124,000

$90,000

$99,000

Asia/Pacific region

$25,902

$31,000

$20,000

$23,000

AME and India

$31,600

$36,000

$18,000

$20,000

All Countries Worldwide

$70,000

$79,000

$45,000

$50,000
Note that in the latest IMA salary survey, there were too few respondents in Europe to provide reliable data.
How to Find CMA Job Openings and Opportunities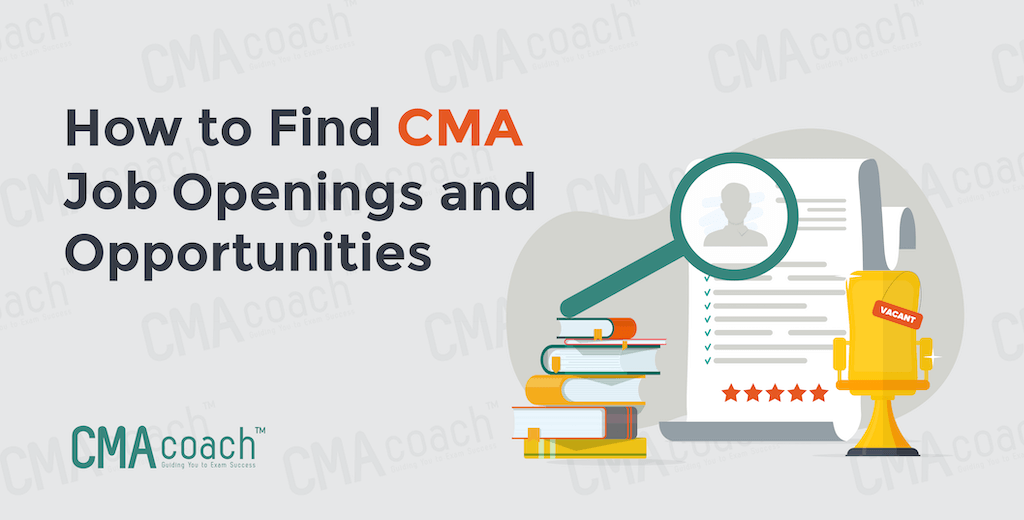 Because IMA membership and two years of work experience are CMA requirements, people who are looking for CMA jobs have a leg up already. The IMA has a professional network you can engage with to look for CMA jobs.
You may find CMA jobs almost anywhere, including on LinkedIn, on job portals like Indeed or GlassDoor, and through referrals. The IMA has a Careers portal that helps accountants find jobs, which can be a good way to take advantage of the network you already have as a member of the IMA.
How to Get Hired for a CMA Accounting Job
There are some proactive steps you can take at any point in the process to make yourself more employable as a CMA. Here are five tips to get hired fast as a CMA:
Establish an online, professional presence on LinkedIn
Continuously refine and improve your resume
Build a network of contacts
Advocate for raises and promotions
Know your career plan, and when to make a move to a new position
For more detail and how to implement each of these tips, watch below!
Start Your CMA Career Today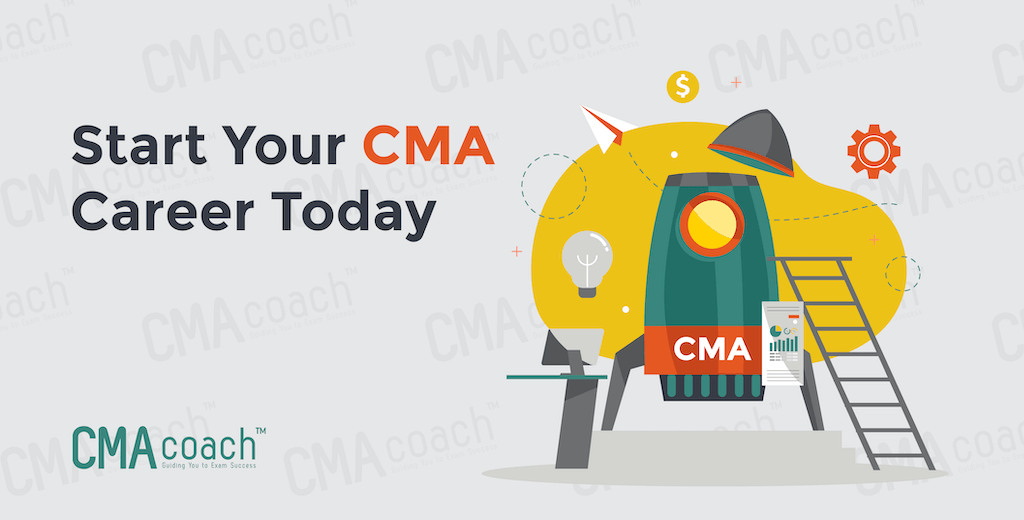 Ultimately, becoming a CMA puts you on a path that can be immensely rewarding. If you have at least a rough draft roadmap, you will get where you want to go a lot faster. Have additional questions about building your CMA career? Drop a comment below and I'll help you out!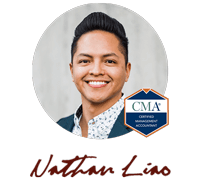 Hi, I'm Nathan Liao (aka the CMA Coach)! For the last 10 years, over 82,000 accounting and finance pros came knocking at my door seeking guidance and help. If you're also aiming to conquer the CMA exam on your very first try—without wasting away time or money—you've found your ultimate guide. Dive in deeper to discover more about me and the dedicated team that powers CMA Exam Academy. Click here and let's embark on this journey together!