Becoming a Certified Public Accountant can be the start of a long and lucrative career. Learning how to study for the CPA exam — so you can pass the first time — will set you up for success.
Once you've weighed the benefits and drawbacks of CMA vs CPA and settled on exploring how to become a CPA, and you've verified that you meet the CPA exam requirements, you'll need to start planning to take and pass the exam.
Passing the CPA exam is the only way to be eligible for state certification, and it's not an easy test. It's designed to test your knowledge in all areas of accounting and to ensure you have the expertise and professionalism required of a CPA.
The FAR CPA exam section, one of the four parts of the CPA exam, is extraordinarily difficult. (These FAR CPA exam tips can help you make sure you pass.)
The CPA exam cost is also relatively high, so you'll want to try to pass it the first time. There's also the cost of the ethics exam mandated by California CPA requirements, New York CPA requirements, and a few other states to consider.
This article covers tips for passing the CPA exam, including expert advice on study habits, CPA review courses, and planning for test day.
Five questions to ask yourself before you start studying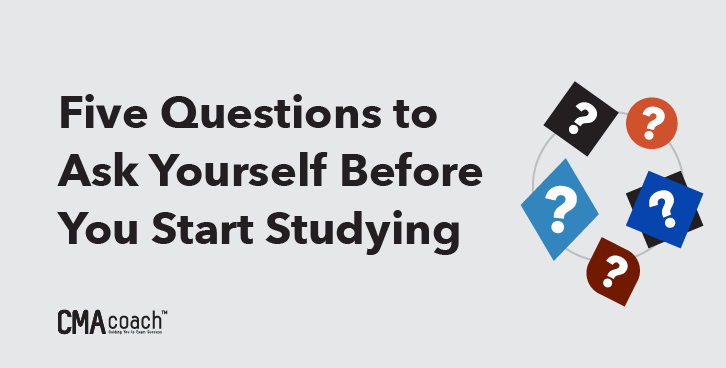 When you are learning how to study for the CPA exam, there are some important considerations. From choosing a CPA exam study guide to understanding CPA guidelines, it's essential that you are accurately informed.
These are the questions you need to ask to be as prepared as possible to pass the CPA exam on the first try.
1. What does the CPA test consist of?
The CPA test consists of four individual test sections. These cover each of the main categories in public accounting:
Auditing and Attestation (AUD)
Business Environment and Concepts (BEC)
Financial Accounting and Reporting (FAR)
Regulation (REG)
Each section of the CPA exam will take one hour. You have to pass all four sections within 18 months. For each section, you have to score a minimum of 75 to pass. You can retake failed sections but you will have to wait until the next testing window.
Most of the test consists of multiple-choice questions (MCQ) and task-based simulations (TBS). The questions are simply answered by selecting the "best choice" answer.
The simulations require critical thought and problem-solving. It will be essential to become familiar with the question delivery style and possible tasks you will have to perform to pass the CPA exam.
2. How do you prepare for the CPA exam?
As you prepare for the CPA exam, you may have to make lifestyle changes for a short season. Many people choose to buy a CPA review course to facilitate a study schedule and help them stay on track.
The length of time you have to study will hinge on whether or not you work full-time or have other obligations. You may have a few months to study intensively, or you may have to spread it out over a longer period.
The CPA exam is offered by the American Institute of Certified Public Accountants (AICPA). Their preparation recommendations include:
Thoroughly understand the CPA candidate requirements.
Know the CPA exam blueprints, which detail the nature of the content and how it will be presented.
The AICPA has created the test to take a maximum of 18 months. They urge students to be realistic about how long it will take and set aside the necessary time to study.
Know the Prometric test center protocol and plan for exam day.
Create a support network with everyone in your life, from an employer to family members and colleagues.
Research and choose exam partners who will provide the right information to help you succeed.
3. How do I choose the best study materials for me?
Any CPA candidate will want to choose a prep course or exam study plan that has the right review materials for their learning style.
There are many excellent CPA review courses on the market. Most of these cater to a unique niche. Some of your options for learning the material that will be on the CPA exam include:
App-based studies
Video content
Audio content
Text content
Interactive content (live classes and streaming)
The most popular CPA exam review courses integrate these elements, to cover various learning styles, but tend to excel in one or more areas. Some courses also have extra features, like access to a CPA exam coach or online collaboration among students.
Most exam prep companies publish passing rates for their past students and the bottom line about their differentiators for passing the exam. Researching the CPA exam study materials is an important way to set yourself up for success on the test.
This CPA review course comparison covers the 5 most popular options, and can help you decide the best one for your budget, time frame, and learning style.
4. How long should I study for the CPA exam?
One of the most important questions to answer about preparing for the exam is, "How much study time will it take to pass the CPA exam?"
While the length of each study session will vary, you should expect to spend 80-100 hours of study per section for a total of 300-400 hours.
It's important to plan your test dates accordingly, so you have enough time to fit in those hours over the weeks and months leading up to the exam. While the length of exam prep will vary for many students, having the right plan is essential to avoid wasting time, while making sure you cover all the material.
You can see how the length of time you intend to give yourself for preparation significantly impacts how many hours you will have to study each day. While you can retake failed sections, it's better to fully commit to studying for the recommended length and duration of time to be as prepared as possible.
5. How do I pass the CPA exam on my first try?
If you commit the right length of time to studying, you can pass the CPA exam on the first try. There are many methods that can help you succeed.
Most CPA review courses focus extensively on huge banks of multiple choice questions (some over 10,000 questions) and task-based simulations. These reflect as closely as possible both the content and the delivery style of the test itself. This practice is the core of studying for the CPA exam.
Our CPA Course Comparison page has more information about the relative benefits of the top four CPA courses on the market: Surgent CPA Review, Roger CPA Review Course, Gleim CPA Review, and Wiley CPAExcel.
The knowledge itself can be learned through video courses, audio content, live lectures, flashcards, and textbooks. Review courses usually provide various formats, so you can find one that best suits your preferences.
Because many students are also working full time while they study, some courses offer micro-learning opportunities, which break the material into bite-sized chunks. For example, Surgent CPA Review uses 10 to 20-minute video segments. Each one comes with relevant practice questions, slides, and notes for quick and effective study sessions.
Some CPA review courses have intuitive, or algorithmic, features. These can reduce the amount of time you have to study by optimizing each study session with custom content. As the software learns what you know—by your answers to questions—unique content is delivered to address your areas of weakness.
Whichever study path you choose, intensive, concentrated study is the only way to pass the CPA exam on the first try.
25 CPA exam study tips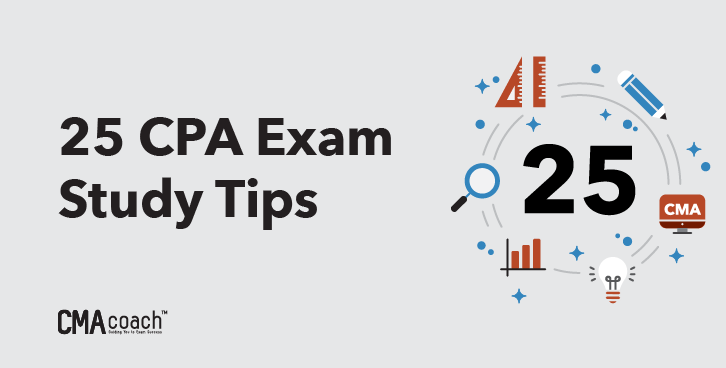 There is a basic framework most people follow when studying for the CPA exam. Here is an overview of every aspect and angle that will help you succeed. Included is everything you should remember and do to prepare for the CPA exam.
1. Take the CPA exam as soon as possible
There is a sweet spot between over-studying and under-preparing. One aspect of a good CPA review course is a readiness indicator. That will let you know when your performance adequately reflects that you are ready to take the test.
If you aren't using a purchased review course, you can use the AICPA materials and other free online resources. These will help you study. You will have to self-assess whether you feel you've mastered the required content. It's important to be ready to take each individual section.
The CPA exam is scheduled four times a year, or once a quarter. When you are ready, take the test as soon as possible. Avoiding a long delay ensures you are at your optimal ability to recall content and do well.
Many people reverse engineer their study schedule to their intended test date to ensure readiness.
2. Mental preparation is a CPA exam requirement
The CPA exam has four, hour-long sections. It is intense and difficult. In 2019, some sections of the CPA exam had as little as a 50% pass rate. The highest pass rate was for the BEC section and that was only a little over 59%.
What does this mean?
It means that fewer than 60% of people who take the CPA exam pass it.
You have to be mentally ready for this undertaking. This means structuring your life and study habits and decreasing other commitments as you study. You should be prepared for a long, challenging journey.
3. Expect to study between 100-200 hours per section
There are four sections of the CPA exam. Each one has unique content in the form of multiple choice questions and task-based simulations. Most students and test experts recommend 100-200 hours per section, for a total of 300-400 study hours.
To put this in other terms, if studying for the CPA exam were your full-time job at 40 hours per week, you would need ten full weeks to study. If you have any other life commitments, you need to plan for a longer study time.
It isn't worth underperforming because you didn't set realistic expectations and goals.
4. Don't stress about scheduling your exam
The CPA exam is offered at Prometric test centers, and available to schedule quarterly. You can find the testing windows and general scheduling on the AICPA website.
Scheduling your exam date is done online at Prometric.com (access by clicking here). It is a simple process that you can easily learn. It's not a facet of the test to stress about.
5. Plan for your journey to the Prometric center
You can use the Google Maps function on the Prometric website to find the CPA test site nearest you.
To ensure that you have a successful test day, you will want to plot your route and account for time of day traffic. By planning and preparing, you can avoid creating any additional stress on the day of your exam.
It's also important that you understand the appointment and test-taking protocol. This information is also available on the Prometric website.
6. Never try to guess your CPA exam score
CPA exam scores will be released on set score release dates. The exam data is sent from Prometric to the AICPA within 24 hours and released on a specific date after that receipt. You can find score release date examples on the AICPA website.
For example, if you took the test on or before January 20 and the AICPA receives the exam data file the same day, you will get your score by February 4. It is not a long window. You shouldn't worry about or try to guess your CPA exam score while you wait.
Hopefully, your preparation will pay off. If not, you can retake that portion of the test.
7. Find a CPA review course based on how you learn best
Most CPA review courses are created by qualified instructors and experienced CPAs. Many of the best programs offer a variety of learning options. These include:
Apps
Video courses
Live, streaming courses
Audio material
Physical texts
Digital texts
Microlearning
It's important to select a program that suits your learning style, because that is the one most likely to help you succeed. If you find something boring, tedious or unengaging, you might not stick with it. Do some research and see what's available and what interests you most.
8. Craft a killer CPA exam study plan and routine
Studying for the CPA exam requires a plan. You can't just wing it.
If you are supposed to study 400 hours, you need to think about how you're going to re-organize your life to accommodate that much work. You will have to make sacrifices and adjust your schedule.
Creating a consistent study plan and routine that you will stick to is essential. Here are some ideas to help establish a routine:
Study at the same time every day. For example, block off three hours each morning.
Study in the same place each time, maybe Tuesdays and Thursdays at a specific coffee shop.
Study the same way each time, with the same device or note-taking method.
Create benchmarks for yourself so that you have measurable progress.
Most importantly, choose a plan you will commit to.
9. Constantly review everything you have learned—use CPA exam study loops
Passing the CPA exam requires a significant quantity of content mastery. This means that you will have to memorize many things. There are many ways to do this.
One great memorization tool is to use CPA exam study loops. Some CPA review courses have digital flashcards that customize as you answer them correctly or incorrectly.
Whatever platform you are using, find a way to regularly revisit the material until it's absolutely committed to memory, and then review it at regular intervals so you don't forget.
10. Use flashcards every day
For most people, there is no novel way to memorize information. Committing something to memory is usually best done with a lot of repetition. Flashcards are a powerful tool for that.
Flashcards work for visual, auditory and kinesthetic learners. They can be digital or physical, depending on how you learn best. Using your flashcards every day will ensure that you are practicing the concepts as you learn.
11. Create a CPA exam final review study funnel to DOMINATE on exam day
The final review is essential to knowing if you are ready to take the CPA exam.
A CPA review course may provide a final review for you. Either way, be sure you engage in final studying before you take the test.
This should include a thorough review in each of the four exam sections and revisiting all of your multiple choice questions, task-based simulations, and flashcards.
12. Avoid CPA exam depression
At many points during this arduous journey you may feel discouraged.
Avoid CPA exam depression by creating rest periods and celebrating wins. Get excited about conquering new material. Be positive if you fail a section.
After all, over half of the people who take the CPA exam don't pass it the first time. That's not a good reason to give up. Some review courses specialize in candidates who are taking another go after an unsuccessful attempt.
You can do this.
13. Don't spend too much time on practicing simulations
Most CPA exam experts agree that task-based simulations are essential, but the point of them is to test your ability to apply knowledge. In other words, it's actually more important to learn the concepts behind the simulation.
This means becoming intimately familiar with every process and rule so that you can apply it in a real-world scenario. While practicing the task-based simulations is a valuable part of your studying, it needs to happen within the broader scope of exam preparedness.
14. Don't forget about friends and family while studying for the CPA exam
The CPA exam is one of the most challenging—if not the most challenging—tests you will ever take. That said, you can't check out of life for three months while you study.
It's important to maintain balance through this process. Your mental health and overall wellness will impact your score. Continue to engage in core relationships and don't abandon healthy habits.
15. Notify your employer of your CPA exam plan
As you commit to studying for hundreds of hours in a specific time-frame, your lifestyle will have to change. This may include work habits. During your study season, you may not take on extra projects or choose to lead teams the way you normally would.
Informing your employer of your studies in advance is a good way to avoid frustration or lose value in the workplace. In fact, pursuing this qualification adds to your value as a worker.
16. Look out for the 18-month time limit
You have 18 months to complete all four sections of the CPA exam. There are many approaches to studying, one of which may be to cram for and take each section individually.
If you do this, you can't forget the time limit. After 18 months, your exam credit is reduced, which will impact your score.
17. Lack of confidence does not mean you aren't ready to sit for the CPA exam
For some people, you may never "feel ready" to take the CPA exam. However, if you have committed the right amount of time to studying and have a sufficient mastery of the content, you need to take the plunge.
Don't let a lack of confidence keep you from moving forward. It may just be your personality or the immensity of the task. If you have studied, you are ready. If you have studied recently, you are probably as ready as you will ever be.
18. Use practice exams to test knowledge and time management
Part of any good CPA exam prep program is practice exams. They should mimic the actual test in format, style and timing.
Practice exams are meant to assess whether you know the right amount and kind of information. They will also help you practice managing your time, as each section of the test is only allowed one hour.
You will need to strike the right balance of efficiency and accuracy as you move through the multiple choice questions and task-based simulations. Practice will help you get this balance right.
19. Don't let passing or failing derail your motivation
Remember that only about 60% of people who took the CPA exam in 2019 passed. This means that many people fail the first time. This doesn't mean you are incapable of passing. It simply means that you have a little more work to do.
Many CPA review courses will allow you to access materials for several months or even years after purchase. For some, you can extend access to the materials for a fee.
A last resource you should know about is that many CPA review courses offer a discount to students who have failed the test using a different review program.
You may get a significant price reduction if you switch to a different CPA review course that you feel will prepare you to take the test again.
20. Find a CPA exam coach or mentor
For some people, reading texts, listening to videos, and drilling flashcards isn't enough. If you work better with person-to-person interaction, you can hire a CPA exam or CPA mentor. This person will be an expert and is usually a CPA themselves. They can help you talk through materials, create and stick to a study plan and provide ongoing support.
21. Get rid of distractions and find a study place
Studying for the CPA exam isn't an "on-the-go" activity. It is essential that you allocate time for intensive, uninterrupted study.
You have a lot of material to learn and it has to be learned at high proficiency, meaning you can use and apply it. This level of understanding can't be achieved with a half-hearted effort.
Removing distractions and creating the right kind of space to focus is important if you are going to succeed.
22. Change your online habits (especially social media)
If you can't open your phone without checking all your social media apps, you may have to adjust your habits. Especially if you are using an app-based CPA review course, you will want to change the notifications on your phone, so that your social media and other notices aren't distracting you.
Studies have shown that even a momentary distraction can derail your focus for up to 15 minutes. If that happens numerous times, you've essentially lost a study session. Apply some discipline and segment your life so that you can focus well when you need to study.
23. Understand the adaptive nature of the testlets
To pass each section of the CPA exam, you have to score at least a 75. This is on a scale between 0-100. There are two testlets for each section.
The testlets are adaptive in nature. This means that, if you perform stronger in the first testlet, your second testlet will be more difficult. All of the tests will include multiple choice questions and task-based simulations. The BEC portion also includes written communication tests.
24. Understand candidate requirements
It is important that you understand candidate requirements, which vary by state. In most states, you are required to have a minimum number of college credits. There are also eligibility requirements for experience and even ethics.
There is a Candidate Bulletin you must read. On the National Association of State Boards of Accountancy website, you can take a CPA exam quiz to understand more about requirements.
Click here to understand the qualifications for international candidates.
25. Form a support network
Studying for the CPA exam is a big life choice that you do not undertake alone. You will want to include family and friends in the process, as you will need their support.
Additionally, finding online groups of other people who are studying for the CPA exam could be an important element of your success. This will give you a platform for asking questions and even empathizing about this unique experience.
Some CPA review courses provide social platforms like this. You may also find groups on places like Facebook and Reddit. Of course, fellow students are not experts. These platforms could provide you with a place to vent and find support for your CPA exam studies.
Ready to start studying for the CPA exam?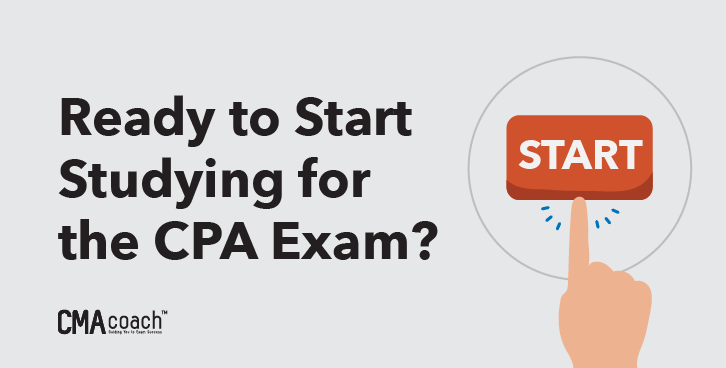 Committing to a course of study and having all of the right tools is essential to passing the CPA exam. Gathering all of your study resources, choosing a CPA review course, and dedicating time and energy to your studies will be the vital components that contribute to your success.
Ready to shop for the best CPA review course for you? Learn the pros, cons, costs and inside scoop for the top CPA review courses on the market, and get started!