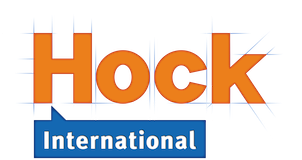 OVERALL RATING: ★★★★★
Hock CMA Review has a comprehensive suite of study materials and resources.
What sets Hock CMA apart from the competition? Although Hock CMA does not offer a money-back guarantee if you fail the exam, they offer to pay for an exam re-take.
Every review course has its strengths and weaknesses. Let's review Hock's in more detail:
Hock CMA Strengths
1. Full Suite of Materials
Hock CMA has an extensive review system including class recordings, flash cards, exam simulations, assumed knowledge guide, and in-depth explanations of each topic covered in the exam. This learning system is especially helpful to candidates with a weak background in Accounting or Finance. Hock CMA developed video lectures to help candidates in their studies. The videos provide a classroom feel for those who prefer this mode of learning.
2. Teacher Support
With the purchase of their material, you also get access to their Teacher Support program.
3. Exam Pass Guarantee & Guarantee Plus
Hock CMA guarantees that you will pass the exam if you use their review course. If you fail, they will continue to work with you until you pass. They have recently added the benefit of paying for your exam re-take as long as you meet their requirements.
4. Assumed Knowledge Guide
Hock offers a CMA Assumed Knowledge Guide. If you find the CMA material hard to learn, this guide can help.
5. Unlimited Access to Realistic Exam Simulation
With the purchase of their ExamSuccess exam simulation, you gain unlimited access to it. The exam simulation closely resembles the real exam, and the test bank is very large. This should be something that helps quite a bit come test day.
Hock CMA Weaknesses
1. No Money-Back Guarantee
Among Gleim, Hock, CMA Exam Academy and Wiley, only CMA Exam Academy offers a money-back guarantee.
2. 5% Discount With A Catch
Hock does not offer a deep enough discount to the CMA Coach community compared to Gleim & Wiley's 10% discount. To claim Hock's 5% discount, you must share their website on Facebook or Twitter. It only takes a few clicks though. Button Label
3. No Guides
There's not a hack's guide or quick study section, as this course lacks some of the more useful tools that other companies include. Often, these supplemental guides include some great study tips and tricks, which are perfect come test time.
My Suggestion
Hock International has a complete set of study materials for the CMA exam.
The cost of Hock's Complete program with the Pass Guarantee Plus for both parts is $999.
The type of candidate who would benefit the most from this learning system is one who doesn't have extensive experience in accounting or finance or one who needs very detailed explanations by topic. I say that because the material considers a lower level of assumed knowledge and competency from the candidate.
If you are looking for coaching and a structured approach to learning, CMA Exam Academy may be a better fit. Otherwise, for self-study Hock is a great choice.

Want to read about other CMA reviews? Read our CMA review course comparison to see how Hock gauges against other top brands.
---
Hock CMA Course Information
| Rank | Hock CMA Course Strengths  |
| --- | --- |
| 1. | Full-Suite Of Materials |
| 2. | Teacher Support |
| 3. | Save 5% With Exclusive CMA Coach Discount Code |
| 4. | Exam Pass Guarantee & Guarantee Plus |
| 5. | Assumed Knowledge Guide |
| 6. | Unlimited Access To The Exam Simulation |